Yema Recipe
Yema Recipe

A very soft and gooey custard candy that was created in the Philippines during the time of our Spanish colonizers is called Yema. It comes from the word yolk in Spanish. Legend has it that during that time, they used millions of egg shells and egg whites to hold the stones together when they were building churches, which lead to an over abundance of egg yolks. So as not to put all of that egg yolks to waste, the Filipinos' ingenuity and creativity took over, and thus was born desserts that had egg yolks like Uraro, a type of cookie, Leche Flan and Yema.
Yema is mainly made with condensed milk and egg yolks. It's that simple and easy to make. The ingredients are readily available and the time needed to prepare and cook it is short. This chewy treat is served bite-sized and is a finger food. We Filipinos love to eat it after our meals, as a snack or anytime you have a craving for anything sweet.

The basic recipe has evolved through the years. There are several variations that they have created like the addition of vanilla, coffee or nuts. Food coloring could also be added to enrich this rich brown concoction.

Yema is usually served in toothpicks and on serving trays ready for the picking or rolled in sugar for that extra kick of sweetness. To add visual delight, it is usually wrapped in colorful cellophane or paper. This dessert is also a popular present for family and friends, for it is guaranteed to lift your spirits. You will surely grab a handful of this little treat. So try out this Yema recipe!

Preparation Time: 10 mins
Cooking Time: 30 mins
Yield: 20 pcs
Ingredients:
2 medium sized cans condensed milk
3 egg yolks
1 tbsp margarine or butter
3 tbsp peanuts, chopped
toothpicks or cellophane for wrapping


Cooking Directions:
1. Pour the condensed milk in a pot over low heat, and then add the egg yolks. Stir.
2. Add the margarine or butter, and keep on stirring until the mixture thickens. Add the chopped peanuts.
3. Stir continuously to avoid burning and sticking at the bottom of the pan. This will also ensure that it is evenly cooked.
4. Lower the heat once the desired consistency is almost achieved which is about 15 to 20 minutes.
5. Let the mixture cool off.
6. Scoop a spoonful of the mixture and start rolling it into a ball or shaping it into a pyramid with your hands.
7. If desired, you can roll them in sugar, stick them in toothpicks or wrap in cellophane or paper.
8. Serve on a dish with your desired presentation.
9. Enjoy!

Watch our video presentation on how to make this yummy recipe - Yema!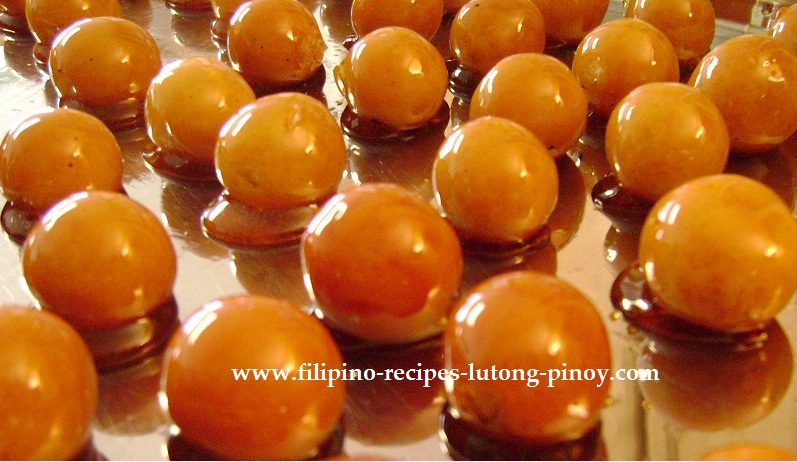 You can choose whichever shape you want!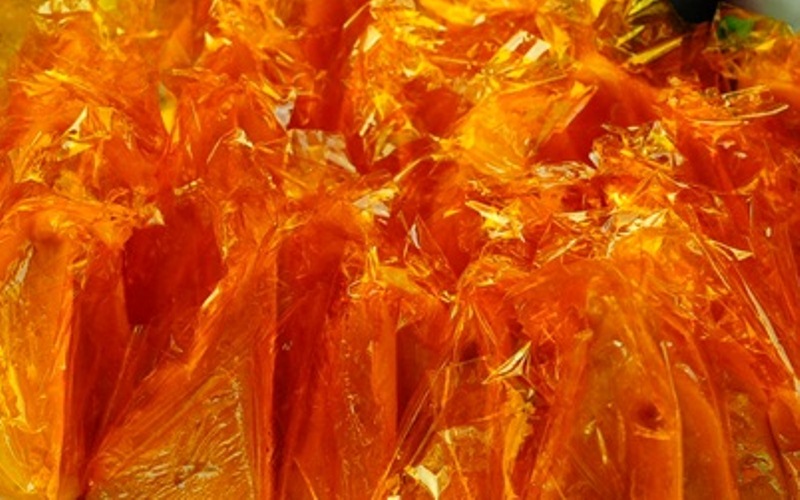 If you like the recipe you just found, please share it... 
---
Follow us on Social Media

************************************************************
You might like our other Dessert Filipino Recipes .....
What Do You Think About this Recipe? Anything You Want to Share?
Share it!