Filipino Recipe
Baked Salmon

(with Mayonnaise, Tomatoes and Onions)
The Filipino Recipe Baked Salmon is  is another recipe that is so easy to prepare ... how easy is it when you are just going to bake it? The kids love it! Make sure you choose the salmon that's near the stomach - it's tastier!

The good thing about this recipe, we can serve this to our non Filipino visitors at home! Salmon fish is so common here in the U.S. Our friends love this recipe! 

So are you ready to cook this recipe? You might need at least 30 minutes of Prep time and 90 minutes of bake time.
Filipino Recipe Baked Salmon

Here are your ingredients for the Salmon Baked with Tomatoes, Onions and Mayonnaise
COOKING INGREDIENTS!
4 big slices of Salmon 
2 big tomatoes (sliced)
2 big onions (sliced)
1 bulb crashed garlic
3/4 cup of Mayonnaise
Salt and Pepper to Taste
Cooking Oil 
Butter or Spray Oil for the Baking Pan
Filipino Recipe Baked Salmon


(Cooking Direction)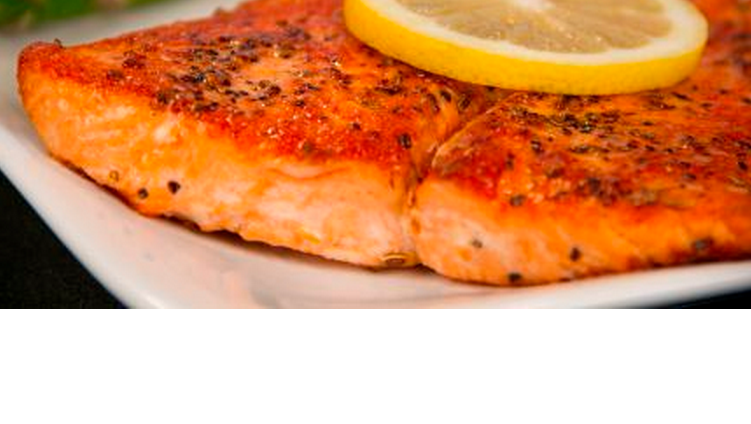 1. Saute' garlic, add tomatoes and onions - then put a aside;
2. Preheat your oven for 10 minutes at 375-F
3. Spread the sauteed' garlic, tomatoes and onions on a bakingtray and add mayonnaise on top of it;
4. Place 4 pieces Salmon on top of the sauteed garlic, tomatoes and onions; Spread Mayonnaise again on top of the Salmon;
5. Bake for 45-50 minutes (covered with foil);
6. Open the tray and bake again for another 10 minutes until gold brown
7. Serve with rice! (tasty! you'll love this recipe!)
Filipino Recipe Baked Salmon
WATCH THE VIDEO!
If you like the recipe you just found, please share it... 
---
Follow us on Social Media

What Do You Think About this Recipe? Anything You Want to Share?
Share it!