Ginisang Repolyo Filipino Recipe
Lutong Pinoy with Hipon or Shrimps
Ginisang Repolyo Filipino Recipe!

This recipe is so easy to make! In 15 minutes you already have a vegetable Filipino Recipe! Best when served with white rice and fried fish! Love it! 
Ginisang Repolyo Filipino Recipe INGREDIENTS!
1/2 lb Medium-Sized Shrimps (sliced into 3 pieces)
1 Whole Cabbage (sliced)
3 Cloves of Garlic (diced)
1/2 Slice of Onion (diced)
1/4 Cup Patis (Fish Sauce)
Salt and Pepper
Cooking Oil for Sauteeing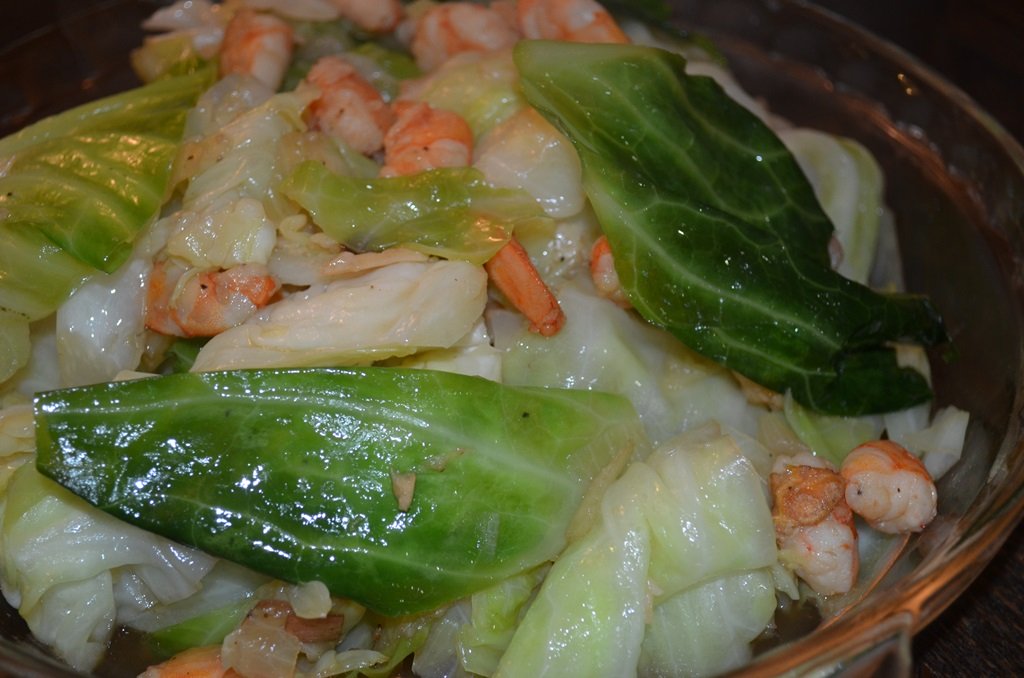 How to Cook Ginisang Repolyo Filipino Recipe
COOKING DIRECTION!
1. Put oil on a heated pan
2. Sautee' garlic and onion
3. Add shrimps and fish sauce
4. Cover pan and bring it more to boil, then simmer a little bit
5. Add the repolyo or cabbage
6. Add water if necessary (cabbage is very watery so just add water if needed)
7. Add salt and pepper to taste
8. Serve with white rice and fried fish! yummy!
Some people would add a Shrimp Maggi Cube too! so its really up to you. The most important here is the patis! yep!
Here's a Video you can watch! 
If you like the recipe you just found, please share it... 
---
Follow us on Social Media

What Do You Think About this Recipe? Anything You Want to Share?
Share it!