Fried Vietnamese Spring Rolls - Filipino Style
Spring rolls or also commonly called Lumpia in the Philippines is an all-time favorite. You will always find it in any special occasion. This recipe is a Vietnamese Spring Roll - my Pinoy version! 

My kids love it! may it be for snacks, appetizer or can be the main "ulam" with white rice!
Cooking Ingredients
1 Kilo or 4.4 lb. ground beef (you can also use chicken or pork)
1 medium size whole onion (diced)
1 cup of mushrooms (minced)
1 clove garlic (minced)
2 pieces of medium size carrots (shredded)
1 medium pack Vermicelli noodles
1/2 cup vegetable oil
Half a teaspoon Sugar
Half a teaspoon Salt
Half a teaspoon Black Pepper
Oil For Deep Frying
Egg Roll or Lumpia Wrappers
Cooking Directions
1. Soak the mushrooms and vermicelli noodles in water for 2 minutes;
2. Saute' the garlic and onions. Add the shredded carrots, mushrooms and vermicelli noodles. Add sugar, salt and black pepper. Take out from the pan and drain excess water/sauce.
3. Fold and Roll on a lumpia wrapper or egg roll wrapper while your frying pan is ready for frying. It is best if you do deep frying;
4. Make sure you close both ends of the wrapper to avoid the filling escaping out of the wrapper; (you can seal it using a little water or using an egg white to close the end of the wrapper).
5. Keep frying by turning one side to the other until cooked and golden brown, keep it in medium heat to make sure it doesn't burn your spring rolls and the inside filling is fully cooked.
6. Serve sweet and sour lumpia sauce.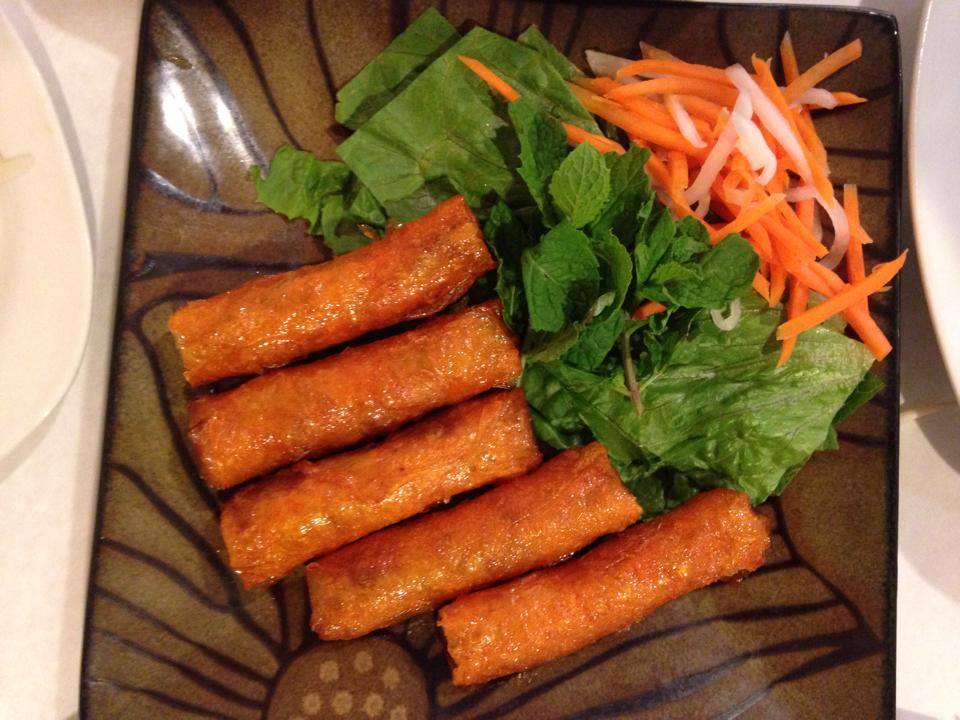 Fried Vietnamese Spring Rolls
-
Filipino Style
Another Version of Vietnamese Spring Rolls (almost similar)
Watch the Video Below! 
If you like the recipe you just found, please share it... 
---
Follow us on Social Media

What Do You Think About this Recipe? Anything You Want to Share?
Share it!