Chicken Wing Recipe
with Garlic Sauce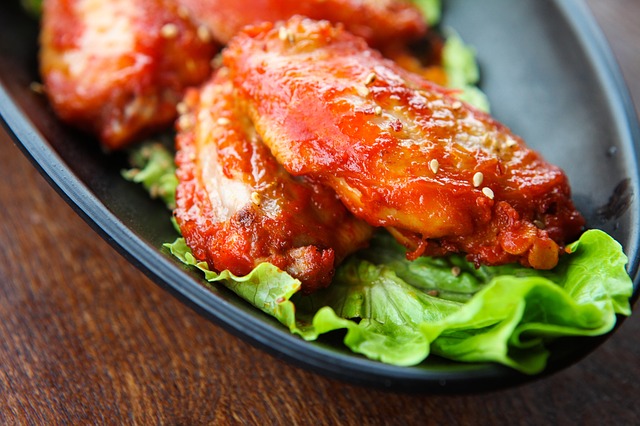 Chicken Wing Recipe 

Who doesn't like chicken? You will surely love this chicken wing recipe with garlic sauce! That's for sure!
I'm very sure people from all walks of life, of all ages and nationality, love this meat which is the most consumed type of poultry in the world. It is prepared in a wide variety of ways, and varies according to culture and region. There are three main parts of the chicken that is used for cooking. The breast is the white meat part and is relatively dry. The leg is the dark meat part which has two parts -- the drumstick which is the lower part, and the thigh which is the upper part. The wing has three parts – the drumette, the middle part which is flat, and the tip which is often thrown away.
The wing has three parts – the drumette, the middle part which is flat, and the tip which is often thrown away.
This recipe utilizes the wings. It is called Chicken Wing Recipe in Garlic Sauce. This part of the chicken is often cooked fried, and served as appetizer or light food. This is also considered as a comfort food for the feeling of homeliness it gives, and finger-licking good, too.

There are several sauces that go with Fried Chicken Wings. The most popular is the Buffalo Wing which is coated in a spicy sauce. Though not as popular, garlic sauce is also a delicious and yummy alternative, plus you get the health benefits of garlic.  It is very simple and easy to prepare, and it only has a few ingredients.  For the health-conscious, you could also bake the chicken wings, instead of frying, to avoid cooking them in fat.

Try this chicken wing recipe, and once you start eating, you will be surprised at how many you have eaten, because it is that good.
    
Preparation Time:   5 minutes
Cooking Time:   30-40 minutes
Yield:   4- 5 servings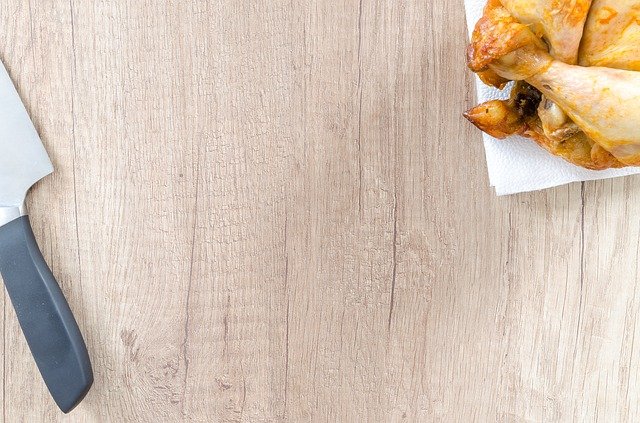 Ingredients:
2 dozen chicken wings
¼ cup butter, melted
2 heads garlic, finely minced
¼ tsp ground pepper
vegetable oil
green onions, sliced (for garnish)

Cooking Directions for Chicken Wing Recipe with Garlic Sauce
1.  Heat the oil in a large pan or deep fryer. Fry the chicken wings in batches, for about 10 minutes or until they are fully done. Set aside.
2.  In a small pan, melt the butter, and add the minced garlic. Sauté until they are done. Add ground pepper to the mixture.
3.  Put the fried chicken wings in a large bowl. Pour in the garlic mixture. Mix them well until all the chicken wings are coated evenly.
4.  Transfer to a serving plate, and top with the sliced green onions.
5.  Enjoy!

Chicken Wing Recipe in Garlic Sauce
Other Useful Links we visit: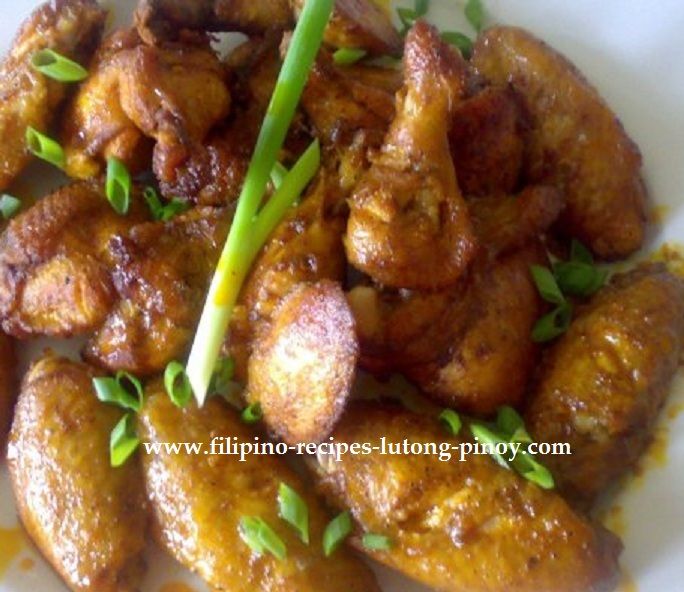 If you like the recipe you just found, please share it... 
---
Follow us on Social Media

What Do You Think About this Recipe? Anything You Want to Share?
Share it!