Classic Brownies
Filipino Style
| | |
| --- | --- |
| Brownies is popularized by United States. It is classified as a square shaped cookie and the name derived from its color which is brownish in nature. | |
It is often eaten with coffee so many coffee stations worldwide sell brownies as well. It can also be served together with ice cream or with attractive toppings. Some restaurants use designed topping in order to attract customers. Brownies is now also famous in the Philippines. Many business establishments in the country sell only brownies and in fact they are still growing up and standing still in the market. This is a very unique version homemade brownies. Known for its simplicity, this recipe will be the medicine of your chocoholic behavior.
Cooking Ingredients:
1kg unsweetened chocolate
1kg unsalted butter
20 pcs eggs
2.6 kg sugar
60ml vanilla extract
750g all-purpose cream
Cooking Direction:
Step 1: Melt the chocolate with butter over a double boiler.
Note: While the chocolate is being melted in the double boiler, whip
the egg whites and the sugar in a large mixer fitted with a paddle for about 10 minutes.
Step 2: Add the melted chocolate and vanilla extract and the egg-sugar
mixture. Stir to blend completely. (You can do this manually but preferred to have a hand mixer). Then add the flour.
Step 3: Spread the butter evenly onto a parchment lined and buttered sheet
pan. Bake at approximately 160C (325F) for 40 minutes, rotating the pan after the first 20 minutes.
Step 4: Allow it to cool and slice. Serve and enjoy.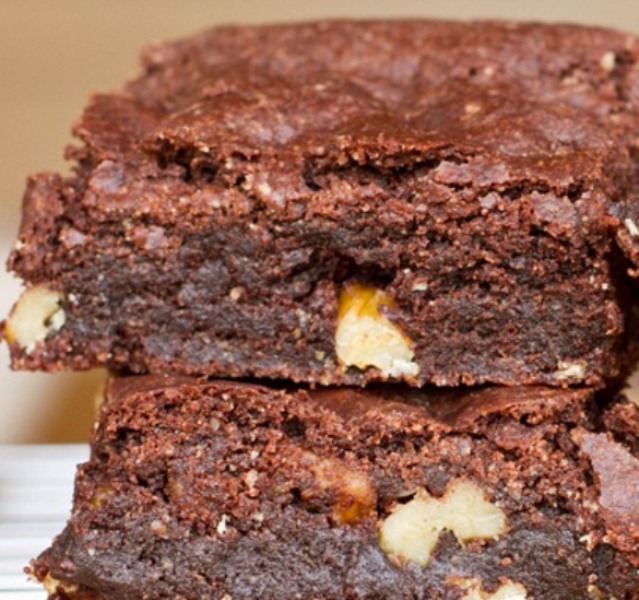 If you like the recipe you just found, please share it... 
---
Follow us on Social Media

What Do You Think About this Recipe? Anything You Want to Share?
Share it!