BULALO Lutong Pinoy Truly Filipino!
(Beef Shank Soup)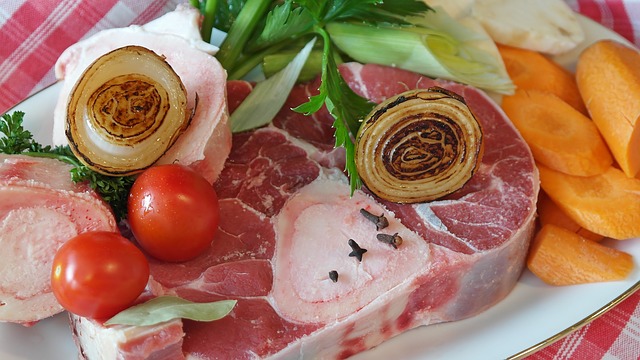 Bulalo Lutong Pinoy Filipino Recipe
BULALO Lutong Pinoy Truly Filipino!
Bulalo or beef shank soup is one of the most favorite soup all over the Philippines. You bet you can also see this food in the street market. I still remember when I was a kid, my Mom would make this recipe every Sunday. Our relatives and neighbors would come to our house and enjoy a bowl of Bulalo! LOL! Miss those days!
Bulalo originated in Batangas. A simple stock made by boiling beef shank, marrow bones and adding more spices and vegetables to enhance the flavors .There are many ways to cook bulalo but the most important is "The longer we boil the bones and tender the meat the more flavorful stock we get and the more special soup we create.
Preparation time: 30 minutes
Cooking time: 3 hours and 30 minutes
Total time: 4 hours
Yield: 4 servings
BULALO Lutong Pinoy Truly Filipino!
Ingredients

2 lbs beef shank with marrow bone,
1lb beef bones
2 cloves garlic, diced
5 stalks of green onions
2 stalk of lemon grass
1 tbsp ginger, chopped
2 medium sweet corns cut in halves
2 long green peppers, chopped
1 tbsp brown sugar
1 bunch bok choy
2 tbsp fish sauce
1 tbsp whole peppercorns
2 medium potatoes, quartered
1 medium cabbage, quartered
1 /4 cup tomato puree

Cooking Direction:
1. Pour the water in a large stockpot, bring to a boil. Add the beef shank, ginger, onion, garlic, long green pepper, whole peppercorns, lemon grass, brown sugar, tomato puree and fish sauce. Let it simmer for about 2 hours. Skim off the scum on the surface of the boiling stock or soup. Simmer for another 1 hour to make sure that the meat is tender. Add more water or stock if needed.
2. Transfer the shank to a bowl. Leave the bones and continue boiling for another 1 hour. Get the bones and transfer it to a bowl. Strain the stock with a cheese cloth or with a very fine strainer.
3. Return the cooked shank to the strained stock; bring to a boil, add the sweet corns and potatoes let it simmer for about 5 minutes. Season with salt.
4. Add the cabbage and the bok choy. Let it stand for another 1 minute. Cover with the lid and serve.

Note: Use Pressure cooker as an option if you want to cook faster and easier. Let the shank boil for at least 1-2 hours.

Other useful links we visit: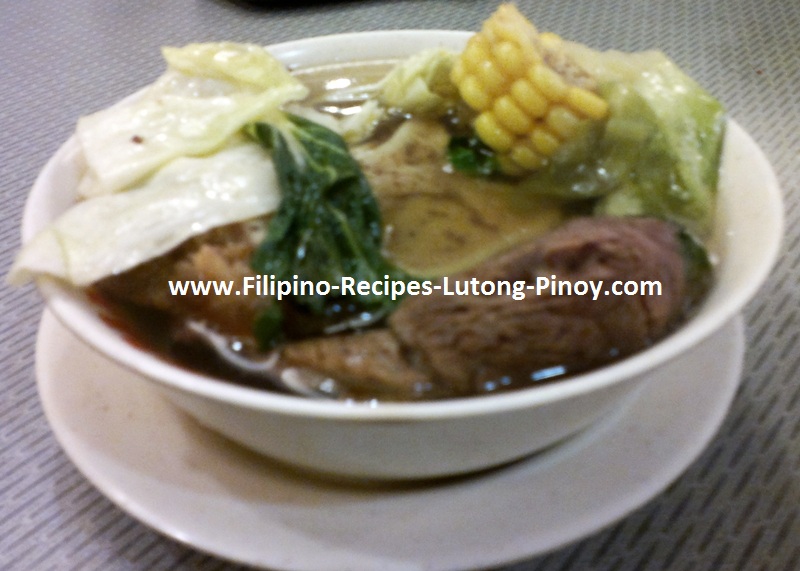 If you like the recipe you just found, please share it... 
---
Follow us on Social Media

What Do You Think About this Recipe? Anything You Want to Share?
Share it!