Embutido Recipe


Filipino style
Embutido Recipe Filipino Style is one of my favorite recipes!


"Embutido" is a Spanish word for sausage that is wrapped in an artificial skin or foil. But Filipinos have their own style of making embutidos. In any celebration or feast in the Philippines, you will always see embutido as one of main dishes served in the table.

With the embutido recipe when done, you can serve either cold cuts or fry it first. You can also have it with sweet chili sauce or any spice which will suit your taste. It's really a delicious dish and you can serve it in any occasion. The best part of eating this dish is when you have banana ketchup in it. Filipinos created a version called Pork Embutido (Filipino style) but others considered it as meatloaf wrapped in aluminum foil (not originally a sausage/ embutido). But whatever name you call it, the only thing that matters is the taste. And also embutido will last for a long time. You can actually add more ingredients to it to make it special. It's very easy to prepare and you can store it in your freezer so anytime you have unexpected visitors, you can be saved by offering them this delicious dish. This recipe is basic and simple. Use this recipe and try this at home. Here is the Pork Embutido (Filipino style).
Embutido Recipe Ingredients:
1Kg ground pork
8cloves garlic
2-2 1/2 onions
2 cans green peas
1 cup bread cumbs
2 eggs
1 carrot(sliced finely)
2 bell pepper
½ tsp. salt
½ tsp. pepper
7tbsp brown sugar
20g hotdog sliced
1 salted egg
2tbsp raisins

Cooking Direction:

Step 1: Mix onion, garlic, carrots, and bell pepper in a sauce pan. Then add ground pork.
Step 2: Gradually add the sugar , pepper, salt and seasoning(vetsin or other seasoning your preferred to use). Add bread crumbs, hotdog, raisins, salted egg and egg. Then mix
well.
Step 3: When finished, wrap it in an aluminum foil
Step 4: Bake the mixture for about 30-45 minutes or if you have steamer, steam it for about 35mins.
Note: salt and pepper to taste
Step 5: Slice and then serve. Enjoy

Learn more about Embutido Recipe (Filipino Style)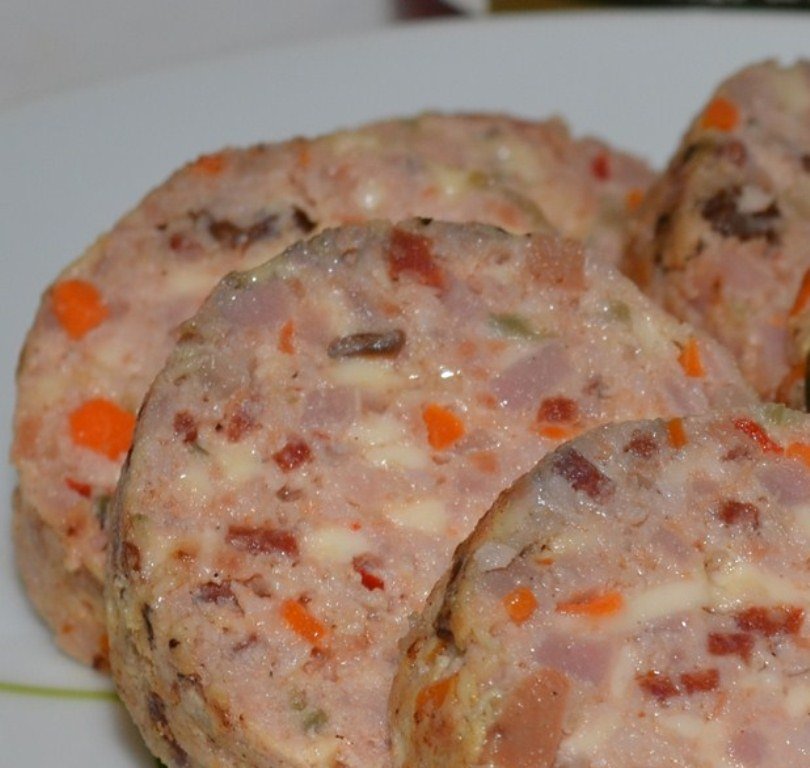 If you like the recipe you just found, please share it... 
---
Follow us on Social Media

What Do You Think About this Recipe? Anything You Want to Share?
Share it!