Banana Nut Cake
Banana Nut Cake

Living in a banana country where we grow different species and varieties of banana, from all colors, shapes and sizes, it is but natural that we find different ways of utilizing it. Every part of this lowly fruit -- from the leaves to the heart blossom, to the trunk and of the course, the fruit, has countless uses. We eat the fruit as is or boil it or cover it in caramelized sugar as banana cue. We add it to halo-halo or dry it up as banana chips. The list and possibilities are endless.

One favorite recipe that everyone grew up eating is the banana cake or banana bread. Although it has American roots, we Filipinos have learned to love and embrace it because the main ingredient is abundant in the country. This cake uses mashed fully ripe bananas, and is often moist and sweet, and uses baking soda as the leavening agent, instead of the traditional yeast.

There are several variations that have been created. It can be made plain with just bananas or mixed with other sweet stuff like chocolate chips. This recipe has chopped nuts in it. You can add your favorite nuts, like pecan or walnut, or anything that you fancy.

This very simple and easy to prepare banana nut cake recipe will surely be a hit every time you serve it.

Preparation Time:   15 mins
Cooking Time:   30-40 mins
Yield:   8 servings
Ingredients:
3 eggs
½ cup butter
1 1/3 cups mashed very ripe bananas
2 ¼ cups all-purpose flour
2 tsp baking powder
1 tsp vanilla
1 ½ cups sugar
¼ tsp salt
1 tsp baking soda
¼ cup milk
¾ cup to 1 nuts, crushed
Cooking Directions:
1. Begin by preheating the oven to 175°C or 350°F.
2. In a large bowl, blend the sugar, softened butter and vanilla until it turns fluffy and light. Beat in the eggs, one egg at a time.
3. Sift the salt, flour, baking powder and baking soda at the same time.
4. In another bowl, mix the bananas and milk together.
5. Blend the dry ingredients into the batter followed by the banana mixture. Add the crushed nuts.
6. Transfer into a 9x5x3-inch greased cake pans. Put in the pre-heated oven, and bake for 30-40 minutes. To test if it is ready, place a toothpick in the center portion. If it comes out very clean, it is done. Cool for 15 minutes.
7. Transfer from pan to rack, and let it cool for a couple more minutes.
8. Enjoy!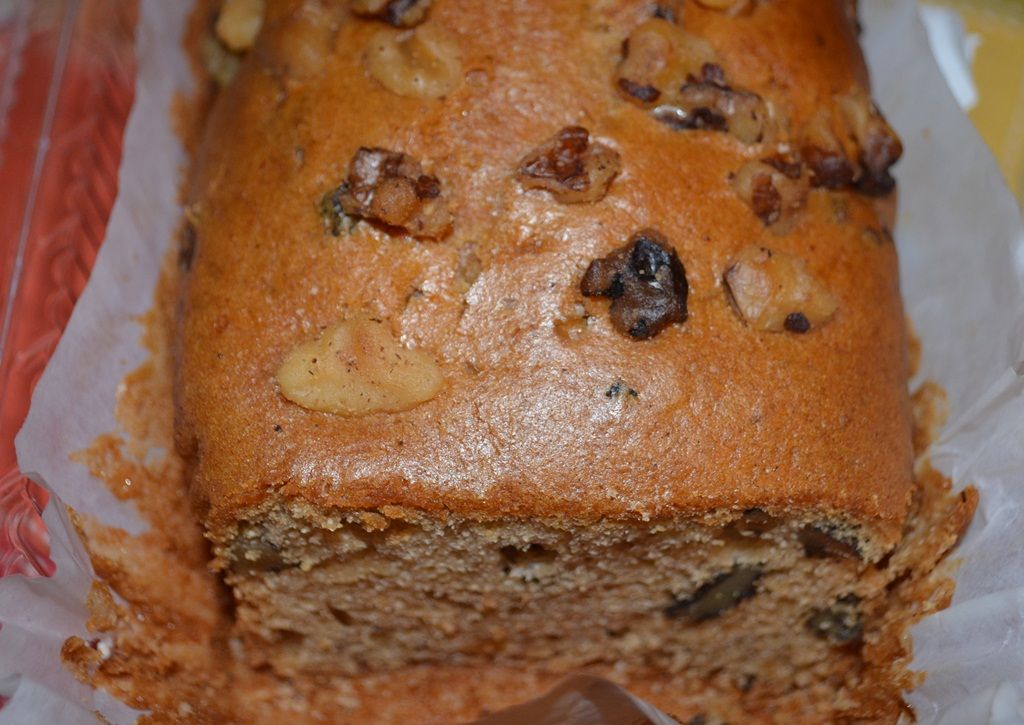 If you like the recipe you just found, please share it... 
---
Follow us on Social Media

************************************************************
You might like our other Dessert Filipino Recipes .....
What Do You Think About this Recipe? Anything You Want to Share?
Share it!