Paksiw na Pompano with Ampalaya
Paksiw is a very common dish in the Philippines especially in the province. I could still remember my dad would always want my mom cook Paksiw.

It's an "ulam", dish that is mainly cooked with vinegar and ginger. I personally love paksiw! the sauce is so good - it taste "maasim" and manamis-namis.
Cooking Ingredients
2 lbs Pompano Fish
8 pcs. small sized ampalaya (bittergourd)
4 pcs finger chili
1 bulb onion (sliced)
1 small ginger (sliced)
2 cups of water
1/3 cup vinegar 
Salt (spread on fish)
Cooking Direction
Paksiw na Pompano
1. Clean the fish and cut in to 2 pieces;
2. Clean the ampalaya and cut into half, remove the seeds.
3. On a cooking pan, line the fish, put the ingredients on top of the fish (these are the ampalaya, ginger, onion and chili);
4. And then, add 2 cups of water and vinegar;
5. Cover the pan. Make it boil and simmer for 30 minutes;
6. *** make sure you don't mix them;
7. After 30 minutes, open the pan and serve with white steamed rice!
*** You can also add "patis" or fish sauce to taste.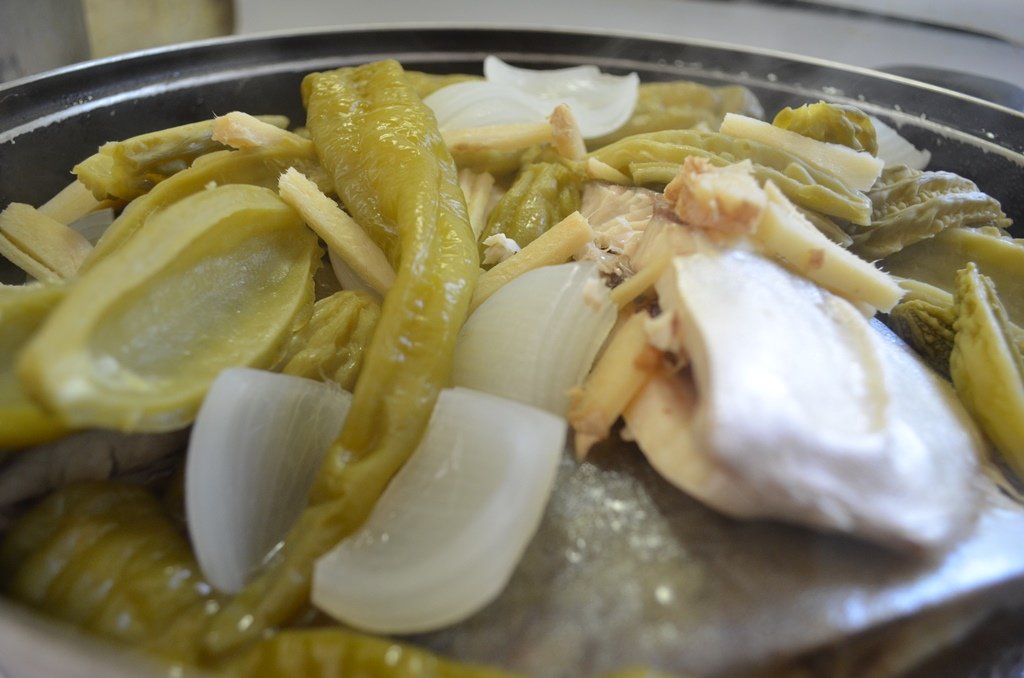 WATCH OUR COOKING VIDEO 
 LEARN HOW TO COOK THE PAKSIW NA POMPANO WITH AMPALAYA (bittergourd)
If you like the recipe you just found, please share it... 
---
Follow us on Social Media

What Do You Think About this Recipe? Anything You Want to Share?
Share it!