Pineapple Pie
Pineapple Pie

In the Philippines where different varieties of fruits abound the whole year round, different dishes and recipes have been created. One of the fruits in abundance is the pineapple. This tropical plant is not only known for its edible fruit but for other uses as well. It is known to be the most economically important plant in its family. It could be consumed canned, fresh or juiced, and is found in various food preparations, from fruit salads to desserts, ice cream, candy, jam and as an ingredient in meat dishes. The leaves are converted to pina, a textile fiber. It is picked when it is already ripe.
Pies are baked dishes which are made of a pastry dough casing. This dough covers a filling of different savory and sweet ingredients. This pie is second in popularity to the Buko (young coconut) Pie in the Philippines. They even make them with both fillings, called Buko-Pineapple Pie. You could say that the closest it resembles is the Lemon Meringue Pie.

Before they created the real thing, most of us grew up with the local bakery's version of the Pineapple Pie. The filling consisted of pineapple-flavored jelly, but we didn't care because it still tasted good.

Presently, there are a lot of places that bake these pies especially up north. This pie is not only tasty but also easy to make. This mouth-watering dessert smells so amazing with the aroma of the pineapple filling, that eating one slice may not be enough. So try this tasty and easy recipe, and have a little taste of the tropical goodness of the pineapple.

Preparation Time: 10 mins
Cooking Time: 1 hour
Yield: 8 servings
Ingredients:
2 pcs 9" unbaked pie shell
2 cups crushed pineapple
1 cup pineapple juice
½ cup sugar
1 tsp vanilla extract
¼ cup cornstarch
1 egg for egg wash
Cooking Directions:
1. Preheat the oven to 425 F.
2. In a mixing bowl, combine the sugar and cornstarch with a spoon. Add the crushed pineapple, pineapple juice and vanilla extract.
3. Blend all the ingredients well, making sure that no lumps are left.
4. Pour the mixture into the unbaked pie shell. Cut the other crust into strips and top the mixture lattice-style. Brush the top with egg wash.
5. Bake it in the oven for about 45 minutes to an hour or until it has turned golden brown.
6. Allow it to cool for a few minutes. Cut and serve.
7. Enjoy!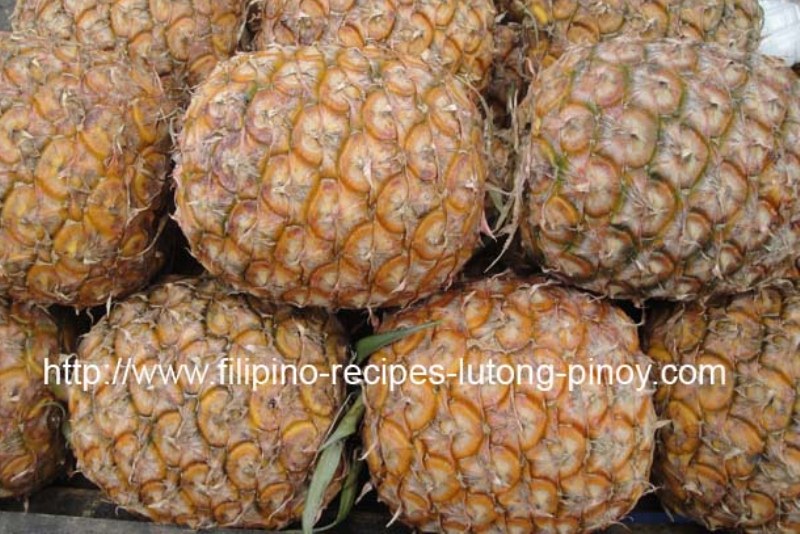 If you like the recipe you just found, please share it... 
---
Follow us on Social Media

What Do You Think About this Recipe? Anything You Want to Share?
Share it!