Biko Recipe
Biko Recipe
    
Embarrassing as it may sound but eating three meals a day is not enough for an average Filipino. There has to be snacks in between these meals to call it a day. There are a wide variety of snacks to choose from which you can either make at home or buy across the street from a food cart. Kakanins are snack treats that are made with rice, particularly malagkit (glutinous rice). There is suman, puto, kutsinta, to name a few.

One of the most loved kakanins is the Biko. Aside from malagkit, this delicious sticky rice treat also contains brown sugar and coconut milk and topped with latik, a sweet topping made of fried coconut milk curd. It is prepared by partially cooking the rice and then mixing in the rest of the ingredients until a thick consistency is reached. Prepare to do some arm exercise though, because the mixing process is very laborious.

There is bound to be Biko at the tables during celebrations like fiestas, birthday parties, Christmas and other special occasions. Eating this during the New Year celebration is said to bring luck because according to superstition, eating something sticky brings prosperity. Traditionally, it is served over banana leaves in a round bamboo tray called bilao. But nowadays, aside from cooking it the traditional way, you can easily bake it in the oven and come out tasting the same.

Enjoy this easy to prepare, sweet and tasty Biko recipe and guaranteed, this won't be the last time you will be eating this Filipino native delicacy.

Preparation Time:   10 minutes
Cooking Time:   1 hour
Yield:   8-12 servings
Ingredients:
2 cups malagkit (glutinous rice)
4 cups gata (coconut milk)
1 ½ cups water
2 cups brown sugar

Cooking Directions:
1.    Wash the malagkit and cook in a pot with the water. Bring to a boil and let it simmer. Cook until the malagkit is done and almost dry. Set it aside.
2.    In a big pan or wok, cook the coconut milk in low heat. Stir constantly until brownish remnants are formed. Remove them for later use as latik topping.
3.    Add the brown sugar in the mixture until a thick consistency is achieved. Add the malagkit and mix well. Continue stirring until most of the liquid is gone. Be careful not to overcook.
4.    Remove from heat and spread on a serving plate and flatten it evenly.
5.    Top it with the latik and cut into serving pieces.
6.    Enjoy!

Biko Recipe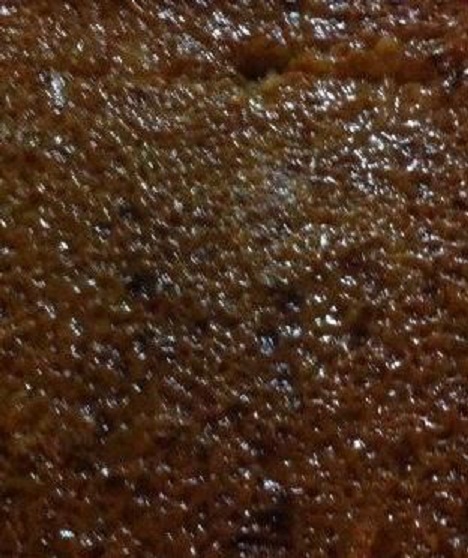 If you like the recipe you just found, please share it... 
---
Follow us on Social Media

What Do You Think About this Recipe? Anything You Want to Share?
Share it!