How to cook Pork Humba Bisaya Filipino Recipe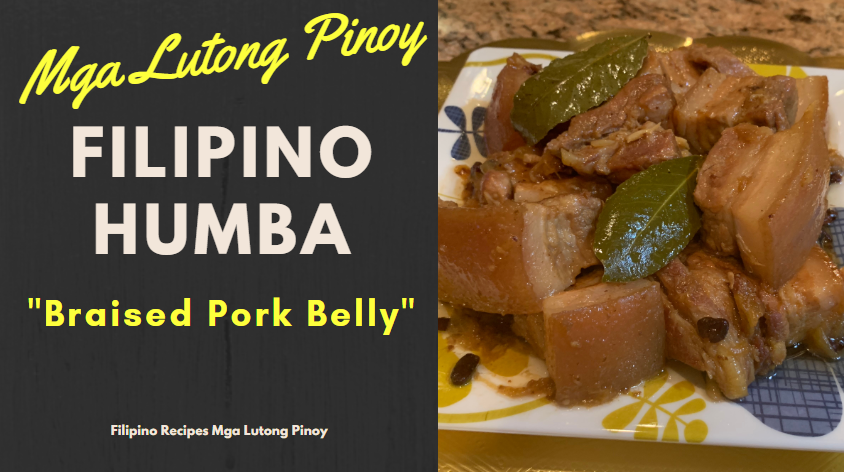 Coming originally from the Philippines, I cannot resist not to enjoy every Filipino Recipe that I cook in our home.
Pork Humba is a what they call likely an extreme kind of adobo. The secret is in slow cooking!
Here are your ingredients.
2 lbs or 1 kilo of pork belly
1/2 cup chopped onions
4 cloves garlic
2 bay leaves
1 tablespoon oyster sauce
1 tablespoon soy sauce
2 small cans of black beans
1/2 cup brown sugar
1/2 cup vinegar
1 cup water
1 cup oil
1 small can of pineapple chunks
How to cook Pork Humba Bisaya
Filipino Recipe
Cooking Directions:
On medium heat, put the cooking oil in to the pan
Add pork and cook until it turned brown - just about 2-3 minutes
Take out the browned pork belly and transfer it to a cooking pot
Add all the remaining ingredients by pouring the liquid ingredients first (soy sauce, vinegar, oyster sauce, water) and all the dry ingredients
Bring to boil over medium heat - just about 2 minutes
Cover the pot and simmer for 45 minutes to an hour
Remember the key is in the "slow cooking"
Enjoy!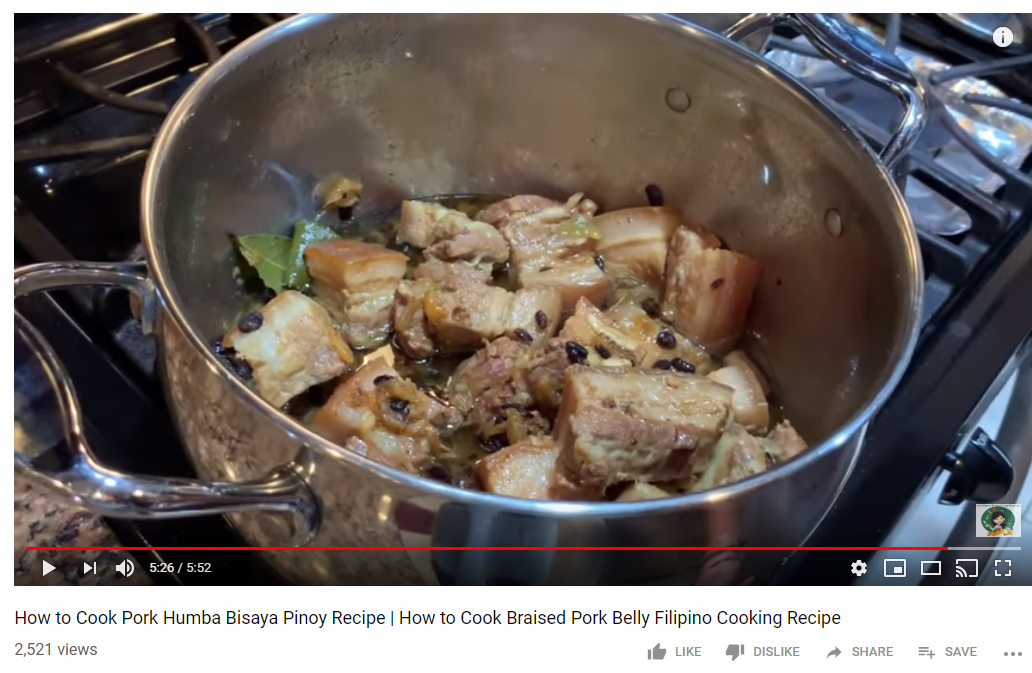 Watch the Cooking Video Click Below.
If you like the recipe you just found, please share it... 
---
Follow us on Social Media

What Do You Think About this Recipe? Anything You Want to Share?
Share it!